View in BM
It's September!

And we are celebrating Beauty From Inside Out!
We are putting the spotlight on two of our most beautifying and beloved products; RioVida Juice and Collagen.
Our wellness experts have done the research and work for you.
So, here's why this Power Duo is the best at giving you that beauty glow!

---

The Foundation
ONE BOTTLE. 5 SUPERFRUITS. ANTIOXIDANT POWERHOUSE
RioVida is made from 100% natural and whole acai, blueberry, elderberry, pomegranate and purple grape fruit juices that's delicious, refreshing and energizing. It quickly floods your body and skin with potent antioxidants to support vitality and dewy youthful complexion.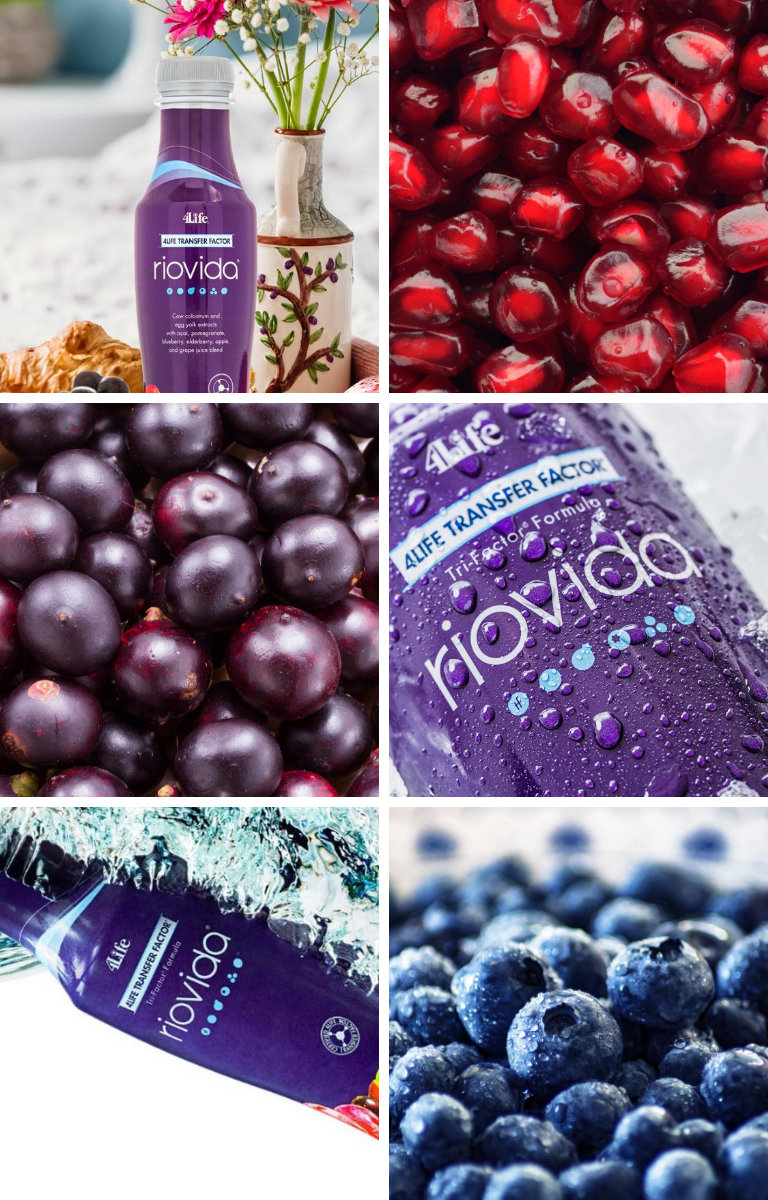 RioVida also contains 4Life's patented Tri-Factor Formula of transfer factors sourced from cow colostrum and chicken egg yolks. Transfer Factors are small protein that help our immune system be more vigilant and work smarter. A smart immune system is key to fighting potential health threats.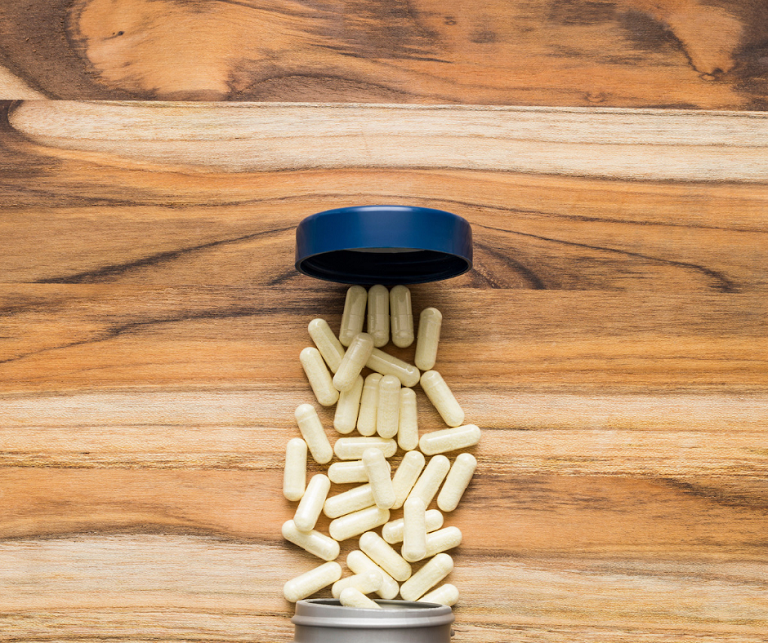 What does RioVida taste like? Sweet, tangy and tart (from the berries). And its deep purple color (natural pigments containing anthocyanin) is definitely something to look forward to every day.
---
ADVANCE ESSENTIALS
BEAUTIFUL SKIN, HAIR AND NAILS
4Life Transfer Factor® Collagen is 4Life's age-defying formula for radiant skin, shiny hair and healthy nails. It's been dermatologically tested to improve skin moisture, tone and elasticity, slow the appearance of fine lines and wrinkles.
WINNER OF 2020 PEOPLE'S CHOICE STEVIE AWARDS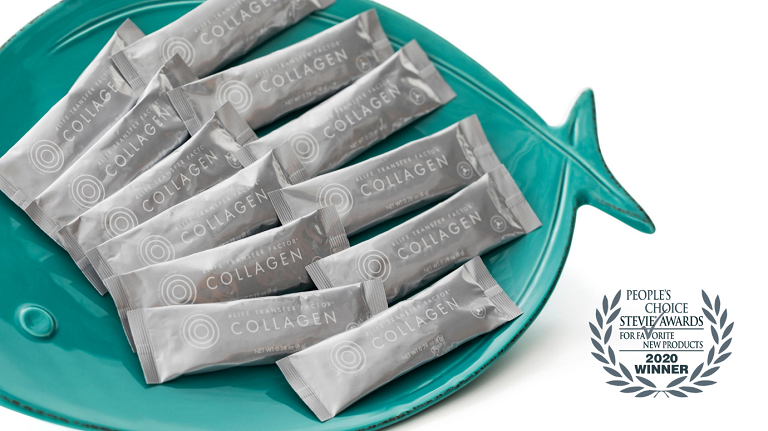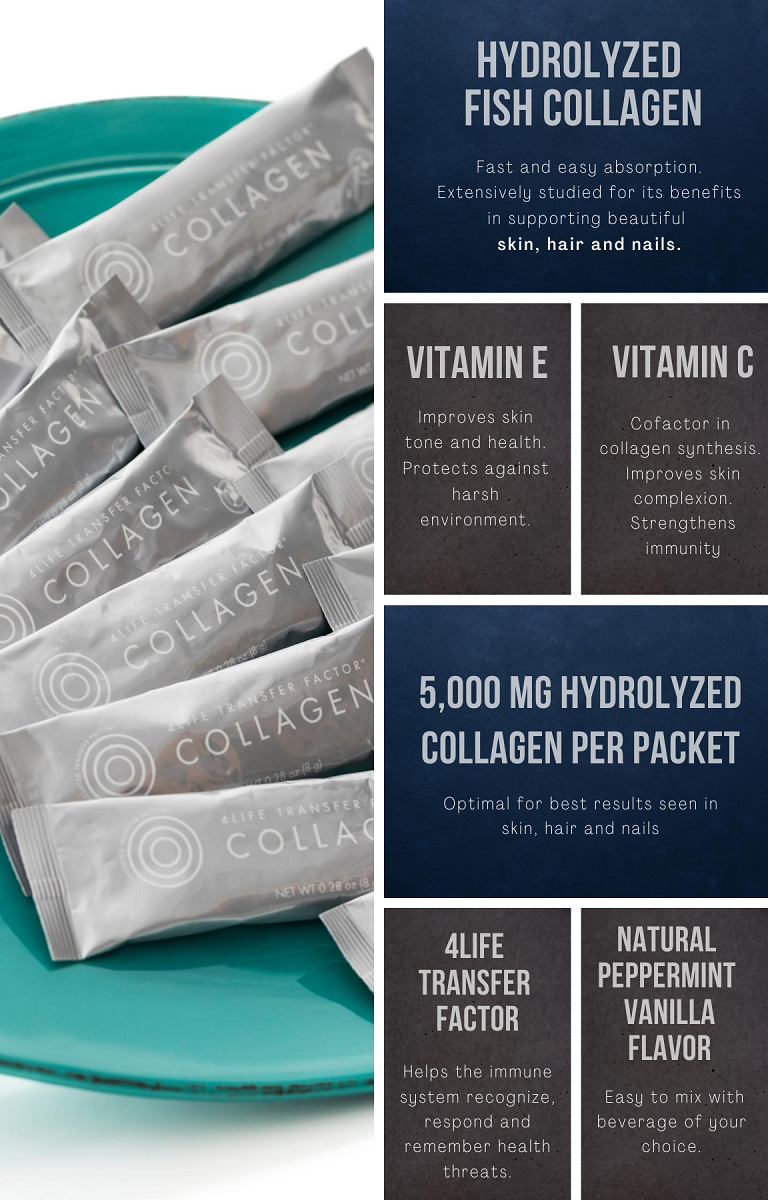 Add a packet to your smoothie or simply mix with coffee, fruit juice or milk to fortify and replenish your body with collagen.

Here are some recipes to inspire your creativity!
RECIPE INSPIRATION
Beautifying Collagen Granola Bars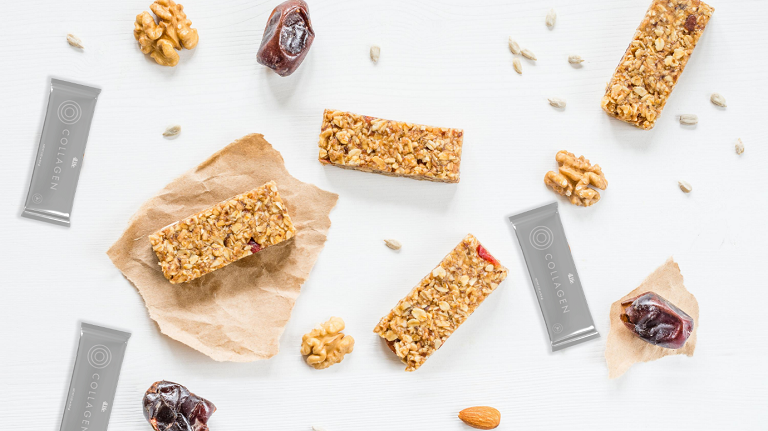 Double Layer Collagen Smoothie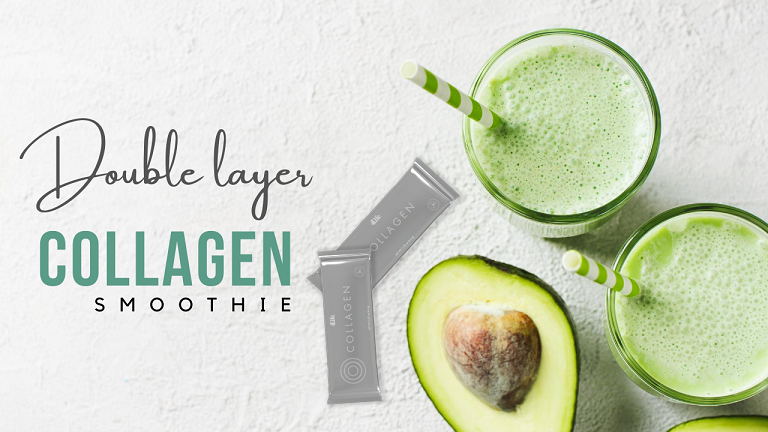 Add RioVida and Collagen to your daily beauty regimen for vitality and beautiful skin, hair and nails all-day, every day!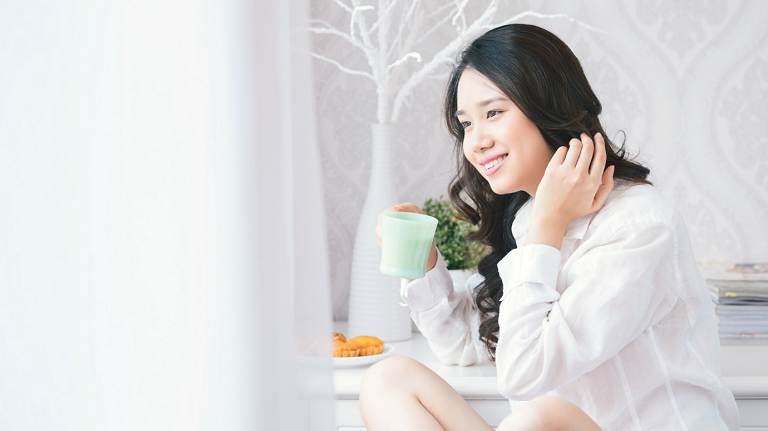 Consistency is the key to long-term results. Hence, we've designed this best value package for your monthly beauty supply of RioVida and Collagen. Buy online and get them delivered to your door each month!