It's the new year!
Prioritizing your health is one of the most important things you can do for yourself and your loved ones. So, this new year focus on what you truly want to feel and the well-being you want to achieve.

4Life is always here for you – to support your health and guide you to ensure you feel your best so you can live your best life possible!

We have curated these four product packs to help you achieve better health and feel the world of difference that comes from it.
---
BODY DEFENSE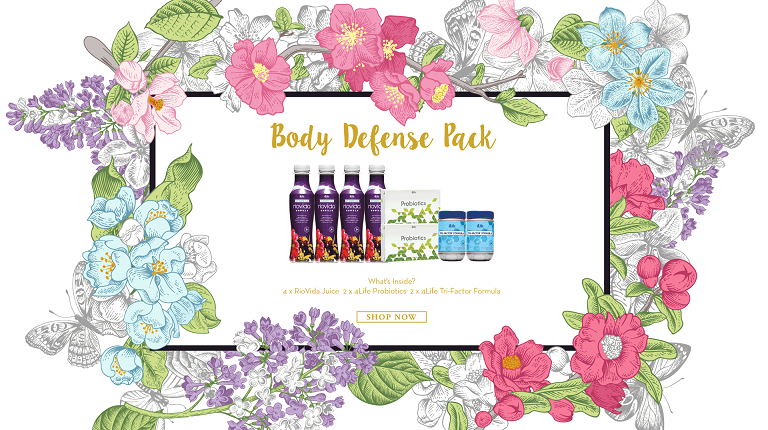 Fortify, Protect, Balance
Combining our best-seller 4Life Tri-Factor Formula with antioxidants from acai, elderberry, blueberry, pomegranate and purple grape and broad-spectrum probiotics, Body Defense Pack is designed to bring your body back into harmony whilst strengthening it to overcome daily stressors and health threats.

Wellness essentials for everyone.
---
HEALTHY HEART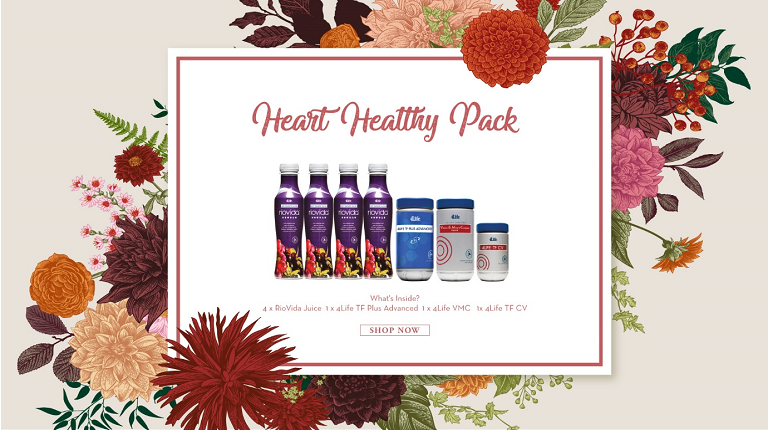 Renew, Balance, Strengthen
Combines our exclusive TF CV and Vitamin Mineral Complex with potent anthocyanin antioxidants from RioVida juice to provide broad and stronger support for healthy heart and circulation. Also contains 4Life's highest level of wellness support – TF Plus, backed by science and research in enhancing immune response.

---
NOURISH AND FORTIFY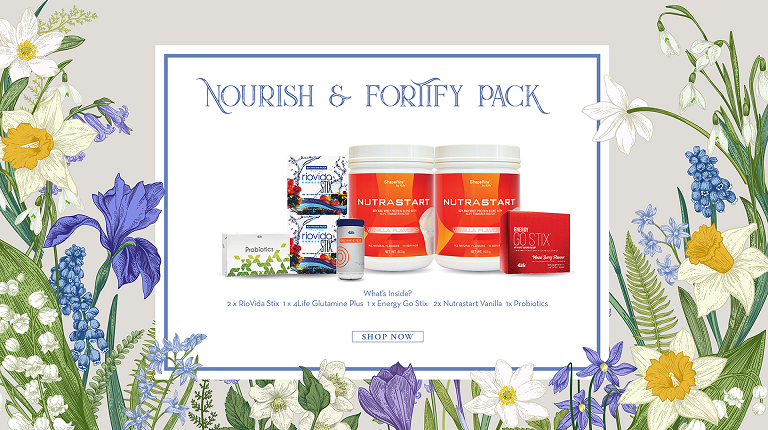 Vibrant, Energized, Resilient
This high performing pack contains ingredients that boosts energy, nutrition for your body to thrive, antioxidants that protect body cells, electrolytes for deep hydration, and probiotics to restore gut health. Perfect foundation for a busy life!
---
FAVOURITE WELLNESS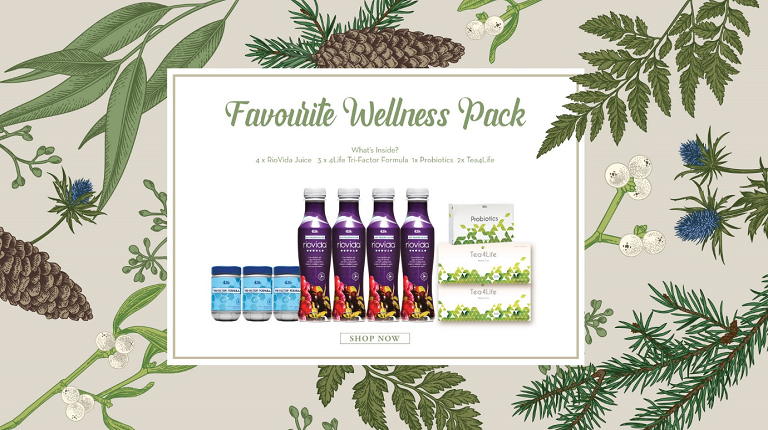 Cleanse, Restore, Strengthen
A combination of our best products to help you get started on your journey towards higher well-being. Our flagship 4Life Tri-Factor Formula strengthens your body while antioxidants from RioVida juice fight free radicals at the cellular level to sooth and protect. 4Life Probiotics and Tea4Life work synergistically to cleanse and restore intestinal health.