Ingredients:

Utensils:
Blender, spatula, empty container with lid.


Directions:

Set aside ⅓ of the ripen mango for later.

Blend diced mango and yogurt in blender until smooth.

Add RioVida Stix powder into the mixture, blend until well mixed.

Pour the mixture into the container.

Add ⅓ of ripe mango and give it a quick stir.

Close the lid and keep in freezer for 3 hours.

Remove from the freezer and stir mixture until smooth. Freeze overnight.

The next day, scoop the ice cream into a bowl and serve.
RioVida Stix is a convenient powder pack with all the benefits of RioVida juice, in addition with electrolytes to keep your body hydrated all day long.
---
Aiskrim Yogurt RioVida Mangga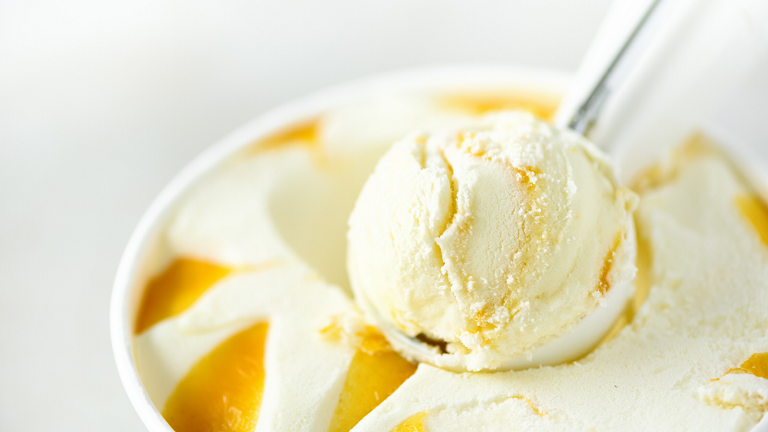 Bahan-bahan:

Peralatan:
Pengisar, spatula, bekas dengan penutup.


Arahan:

Asingkan ⅓ mangga untuk digunakan kemudian.

Kisarkan mangga dan yogurt dengan pengisar sehingga sebati.

Tambah serbuk RioVida Stix ke dalam campuran, kisar sehingga sebati.

Tuangkan campuran ke dalam bekas.

Tambah ⅓ mangga ke dalam bekas, gaulkan campuran sehingga sebati.

Tutupkan penutup dan simpan di dalam peti ais selama 3 jam.

Keluarkan campuran dari peti ais. Kacau campuran sehingga sebati. Simpan campuran di dalam peti ais untuk semalaman.

Keesokkan hari, skup aiskrim ke dalam mangkuk dan dihidangkan.
RioVida Stix adalah pek serbuk yang mudah digunakan dan mengandungi semua khasiat jus RioVida. Selain itu, ia mengandungi elektrolit yang dapat menghidratkan badan anda sepanjang hari.