Ingredients:

2 scoops NutraStart Chocolate

2 scoops rolled oats

2 scoops chia seed

300 ml water

Topping (optional): raisin and mixed nuts (almond and walnut)
Directions:

Prepare a clean container with lid.

Add water into the container, followed by rolled oats, chia seed and NutraStart Chocolate.

Close the lid tightly and shake well.

Keep refrigerated overnight.

Next day, remove from refrigerator. Pour into a bowl and serve with toppings.
NutraStart® contains 22 vital nutrients including soy and whey protein as well as dietary fiber, 4Life Transfer Factor, vitamins and minerals to support your daily nutritional needs.


Watch video here.
---
Overnight Oat NutraStart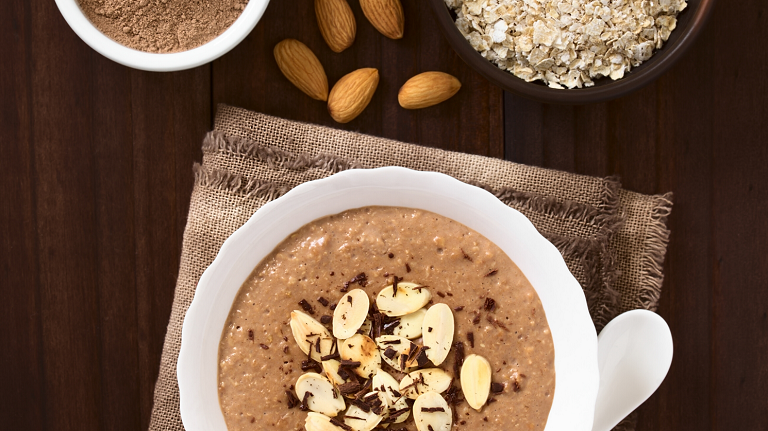 Bahan-bahan:

2 skup NutraStart Chocolate

2 skup rolled oats

2 skup benih chia

300 ml air

Hiasan (pilihan): Kismis dan campuran kekacang (badam dan walnut)
Arahan:

Sediakan bekas dengan penutup.

Tuangkan air ke dalam bekas, ikuti dengan rolled oat, benih chia dan NutraStart Coklat.

Tutupkan penutup dengan ketat dan goncang campuran sehingga sebati.

Simpan campuran di dalam peti sejuk untuk semalaman.

Pada keesokan hari, keluarkan campuran dari peti sejuk. Tuangkan campuran ke dalam mangkuk dan hidangkan dengan hiasan.
NutraStart® mengandungi 22 jenis nutrien penting termasuk protein dari soya dan wei dan serat, 4Life Transfer Factor, vitamin dan mineral untuk menyokong keperluan nutrisi harian anda.