Ingredients:

1 scoop Pro-TF protein powder

2 scoops chia seeds

100ml water or milk

3 tablespoons yogurt

Orange zest

A pinch of salt (optional)

Toppings (optional): orange, kiwi, raisin, mixed nuts (almond and walnut)
Directions:

In a clean container, add water or milk, chia seeds and salt. Stir well.

Close the lid and refrigerate for 3 hours.

After 3 hours, open container, add Pro-TF, orange zest and yogurt.

Stir well, close the lid and refrigerate overnight.

Next day, enjoy your pudding with your choice of topping.
Pro-TF® contains extensively hydrolysed whey and egg white protein and 4Life Transfer Factor, helping you transform your body, optimize your performance and support your healthy lifestyle.
---
Pro-TF Chia Puding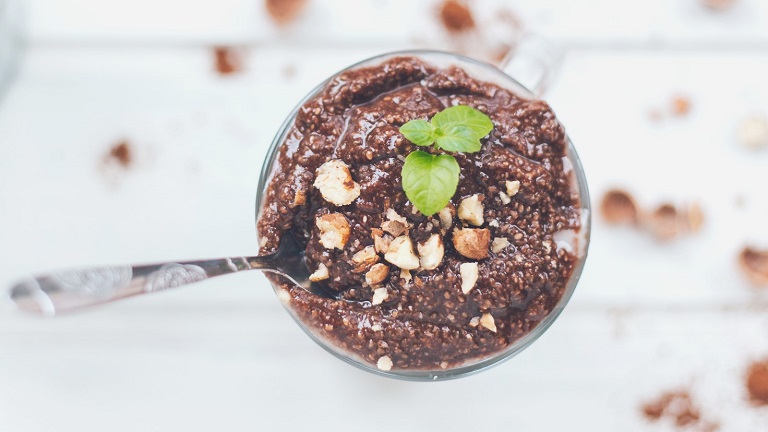 Bahan-bahan:

1 skup serbuk protein Pro-TF

2 skup benih chia

100ml air atau susu

3 sudu besar yogurt

Parutan kulit oren

Sedikit garam (pilihan)

Hiasan (pilihan): oren, kiwi, kismis dan campuran kekacang (badam dan walnut)
Arahan:

Dalam bekas yang bersih, tambah air atau susu, benih chia dan garam. Kacaukan campuran sehingga sebati.

Tutup penutup dan simpan di dalam peti sejuk selama 3 jam.

Selepas 3 jam, buka penutup, tambahkan Pro-TF, parutan kulit oren dan yogurt.

Kacau sehingga sebati, tutup penutup dan simpan di dalam peti sejuk untuk semalaman.

Pada keesokan hari, nikmati puding anda dengan hiasan pilihan anda.
Pro- TF® mengandungi protein wei dan telur putih yang dihidrolisis secara ekstensif serta 4Life Transfer Factor untuk membantu anda mentransformasikan badan anda, mengoptimumkan prestasi di samping menyokong gaya hidup sihat anda.