Ingredients:
(Makes 4 lava cupcakes)
2 scoops NutraStart Chocolate

75 ml water or milk

¼ teaspoon vanilla essence (optional)

Orange or lemon zest (optional)

A pinch of salt (optional)

1 egg

2 tablespoons oil (vegetable oil, melted margarine or butter)

4 tablespoons flour (sieved)
Utensils:
Bowl, brush, spatula, whisk, sieve, cupcake mould.


Directions:

In a bowl, whisk egg and salt together.

Follow by oil, orange/lemon zest, water/milk and vanilla essence. Mix well.

Add sieved flour into the mixture and mix.

Add NutraStart into the mixture and mix.

Grease cupcake mould lightly and pour the mixture into the moulds.

You can:
- Oven bake: preheat oven to 180°C and bake 5-8 minutes depending on mould size.
- Steam: cover mould with a thin cloth/baking paper to prevent condensation from dripping into the mixture. Steam for 5-8 minutes depending on the mould size.

Remove cake from oven/steamer and let it cool for 10 mins.

Transfer cake from mould to plate and ready to serve.
NutraStart® contains 22 types of nutrients including soy and whey protein blend as well as dietary fiber, 4Life Transfer Factor, vitamins and minerals to support your daily nutritional needs.

Watch video here.
---
Kek Lava NutraStart Coklat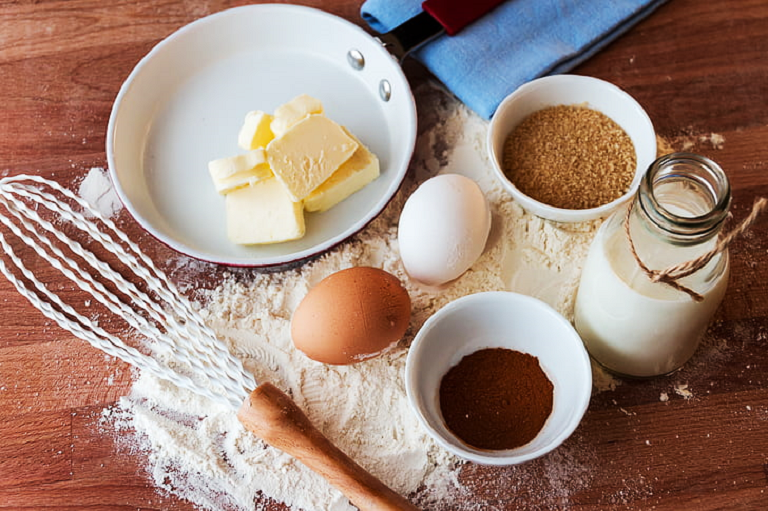 Bahan-bahan:
(Untuk 4 kek cawan lava)
2 skup NutraStart Coklat

75 ml air atau susu

¼ sudu teh esen vanila (pilihan)

Parutan oren atau limau (pilihan)

Sedikit garam (pilihan)

1 telur

2 sudu besar minyak (minyak sayuran, marjerin cair atau mentega cair)

4 sudu besar tepung (diayak)
Peralatan:
Mangkuk, berus, spatula, pemukul, pengayak, acuan kek cawan.


Arahan:

Dalam mangkuk, pukul telur dan garam bersama.

Ikuti dengan minyak, parutan oren/limau, air/susu dan esen vanilla. Kacaukan sehingga sebati.

Masukkan tepung yang diayak dan kacau.

Masukkan NutraStart Coklat dan kacau.

Sapukan acuan kek cawan dengan sedikit minyak dan tuang campuran ke dalam acuan.

Anda boleh:
- Bakar dalam ketuhar: panaskan ketuhar ke 180°C, bakar 5 -8 minit bergantung kepada saiz acuan kek cawan.
- Kukus: tutup acuan dengan kain yang nipis atau kertas pembakar untuk elakkan pemeluapan air titis ke dalam campuran. Kukuskan 5-8 minit bergantung kepada saiz acuan.

Keluarkan kek dari ketuhar/pengukus dan sejukkan selama 10 minit.

Pindahkan kek dari acuan ke pinggan dan sedia untuk dihidang.
NutraStart® mengandungi 22 jenis nutrien termasuk campuran protein dari soya dan wei dan juga serat, 4Life Transfer Factor, vitamin dan mineral untuk menyokong keperluan nutrisi harian anda.