Ingredients:

100 g unsalted butter (soften)

70 g milk powder

30 g caster sugar

10 capsules 4Life Tri-Factor Formula
Directions:

Open the 4Life Tri-Factor Formula capsules and empty powder into small bowl.

Whisk the butter until soft.

Mix sugar into butter and whisk until mixture is pale yellow, light and fluffy.

Add milk powder and Tri-Factor Formula powder. Mix well.

Slather on bread and enjoy!
4Life Tri-Factor® Formula is loaded with 4Life Transfer Factor™ sourced from cow colostrum and chicken egg yolks. It offers an advanced approach to wellness by providing intelligence and intuition, according to what your body needs.
---
Mentega Tri-Factor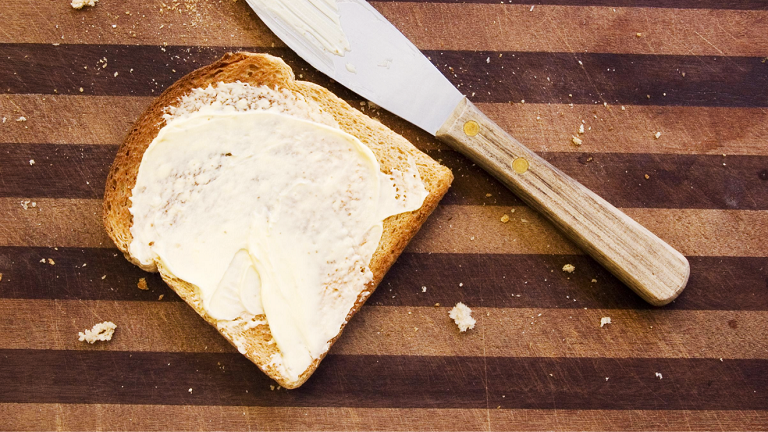 Bahan-bahan:

100 g mentega tanpa garam (dilembutkan)

70 g susu tepung

30 g gula kastor

10 kapsul 4Life Tri-Factor Formula
Arahan:

Buka kapsul 4Life Tri-Factor Formula dan tuang serbuk ke dalam mangkuk kecil.

Kacau mentega sehingga lembut.

Masukkan gula ke dalam mentega dan kacau sehingga campuran menjadi warna kuning cerah, ringan dan gebu.

Tambahkan susu tepung dan serbuk Tri-Factor Formula. Gaul sehingga sebati.

Sapukan pada roti dan nikmatilah!
4Life Tri-Factor® Formula padat dengan 4Life Transfer Factor™ daripada sumber kolostrum lembu dan kuning telur ayam. Ia menawarkan pendekatan terkini kepada kesejahteraan dengan menyediakan kecerdasan dan intuisi, mengikut keperluan badan anda.