Whatever your holidays look like this year, you can share 4Life Transfer Factor as a gift for loved ones or just a treat for yourself.
Here's our award-winning products that support radiant vibrant health.
---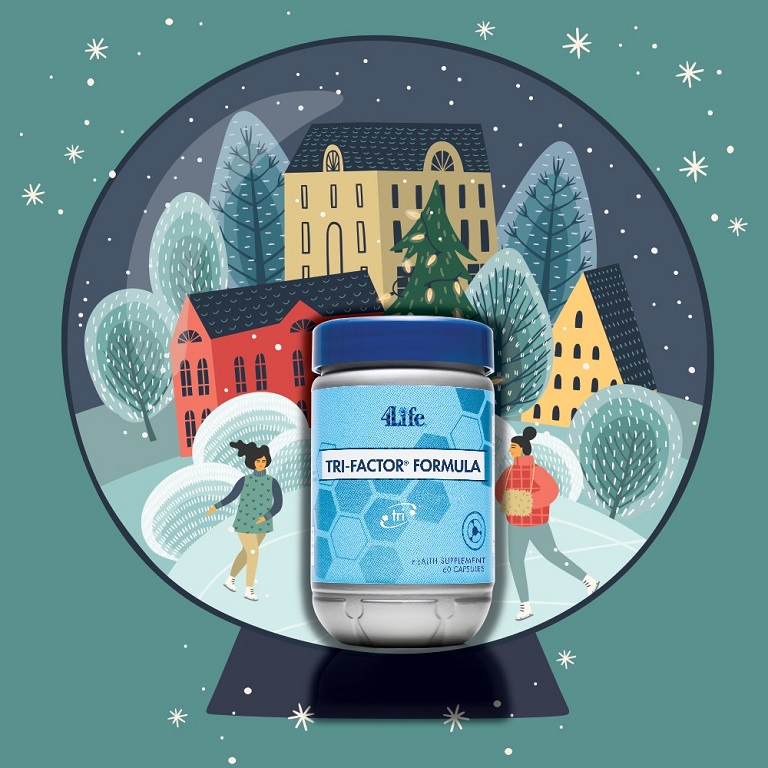 4Life Tri-Factor Formula
Because everyone deserves to feel good

Supports the body with intelligence and intuition, according to what your body needs. Contains transfer factors extracted from bovine colostrum and chicken egg yolks to support a healthy body. Transfer factors are tiny proteins that help support health. Each capsule contains 300mg 4Life Transfer Factor™. Suitable for everyone. Comes in vegetable capsules. IFANCA Halal certified.
---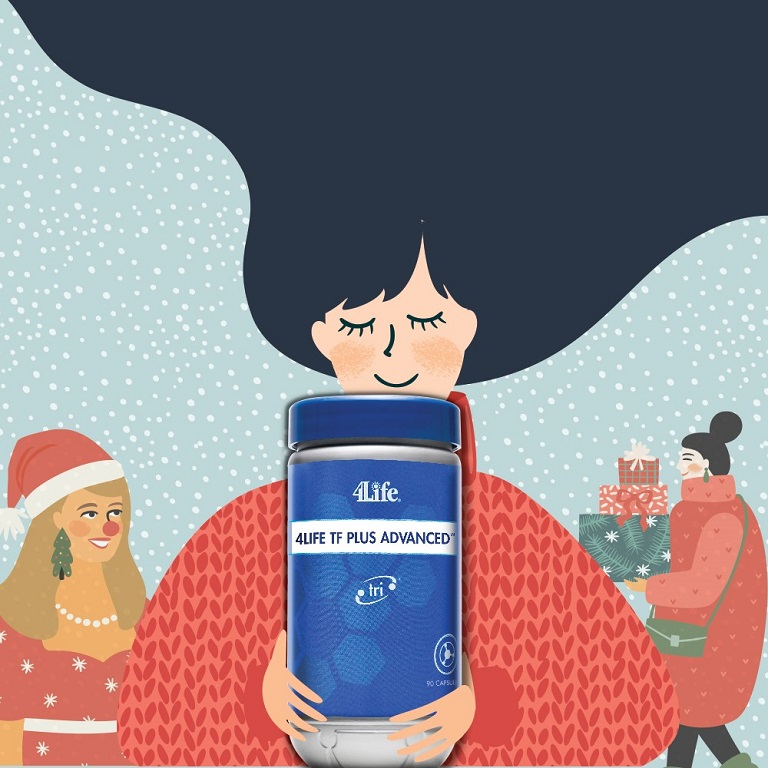 4Life® TF Plus Advanced™
Perfect for your busy multi-tasking life

4Life's highest level of wellness support. Features our special blend to provide optimal health support. Includes inositol hexaphosphate, Cordyceps sinensis, Beta-Glucans (from baker's yeast and oats), Agaricus blazeii, olive leaf extract, Maitake and Shitake mushrooms, traditionally used to support healthy body.
---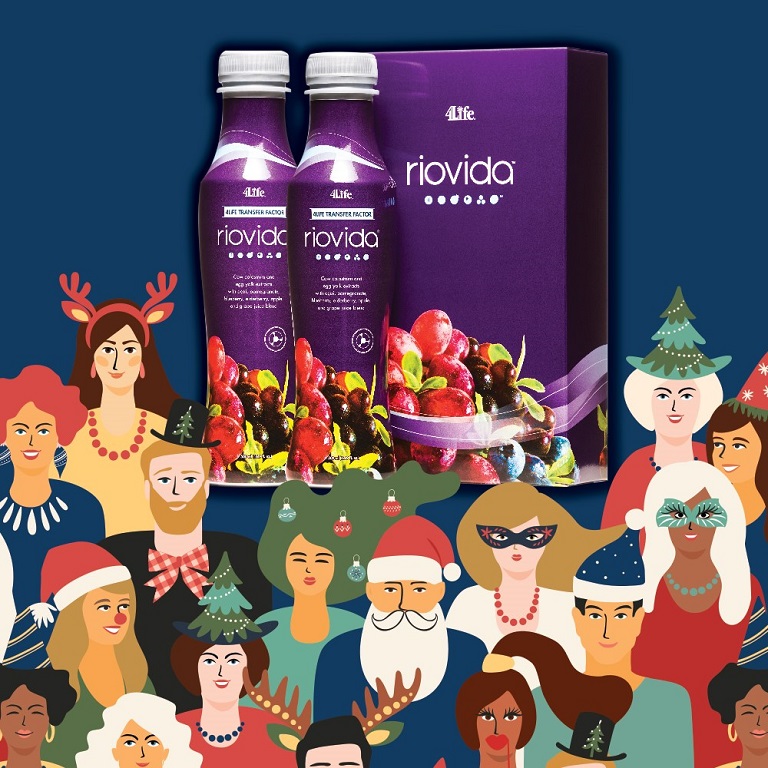 4Life Transfer Factor RioVida®
Empowers you to live your best life every day

RioVida® is the only juice in the world to feature the health-boosting benefits of 4Life's patented Tri-Factor® Formula and antioxidant-rich superfruits such as Açaí, pomegranate, blueberry, and elderberry and purple grape. This delicious drink fights against free radicals, while 4Life Transfer Factor® helps your body to better recognize, respond to, and remember threats. Just 1 oz. per day provides you with an abundance of nutrition for a vibrant life!

Available in single bottle, 2-bottle pack or 16-bottle promo pack.
---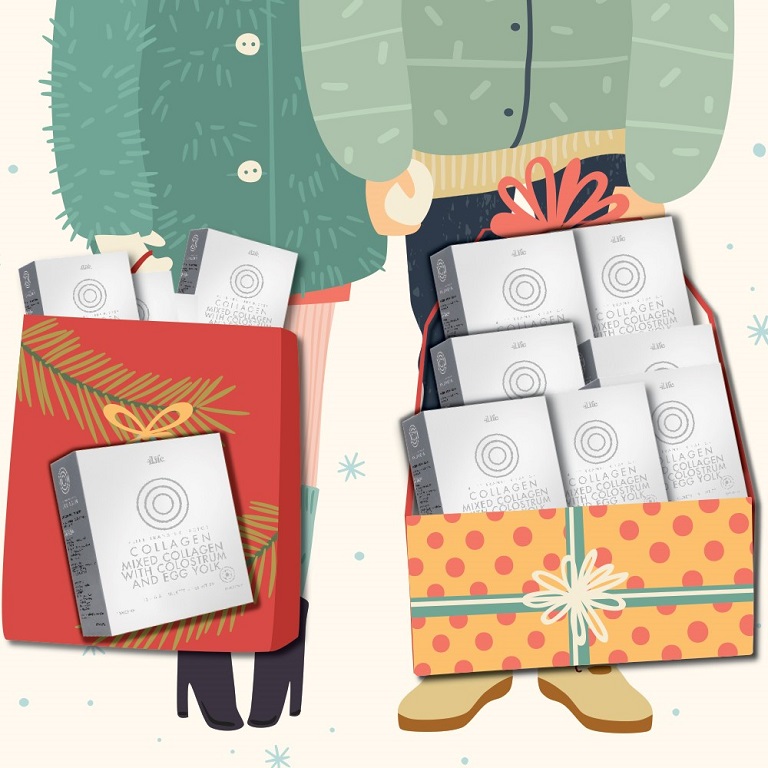 4Life Transfer Factor Collagen
Beauty boost for brighter and glowing skin!

4Life Transfer Factor Collagen is an age-defying drink that includes Type 1 hydrolyzed collagen from fish for healthy skin, hair, and nails. It features 4Life Transfer Factor® as well as Vitamin E and C to enhance total body wellness. This functional drink improves skin moisture, tone, and elasticity while reducing the appearance of fine lines and wrinkles. Independent studies show that mixing just one delicious natural vanilla peppermint powder packet with 8 oz. of your favorite drink gives you visible results in just 42 days! Take one packet per day!

Available in single box or twin pack promo.