The New Standard in Satisfaction
The New Standard in Satisfaction
Whether it's through our seamless web and app platforms, our quality products, eco-friendly initiatives, or Customer Service, our goal is to set the new standard in satisfaction and leave you saying, "Wow!"
Whether it's through our seamless web and app platforms, our quality products, eco-friendly initiatives, or Customer Service, our goal is to set the new standard in satisfaction and leave you saying, "Wow!"
Loyalty Program
Get the Bonus Product of the Month and earn Loyalty Points that can be redeemed for products.
Money Back Guarantee
4Life offers a 100%, 30-day money back satisfaction guarantee on the purchase price of our products.
Unlimited ways to satisfy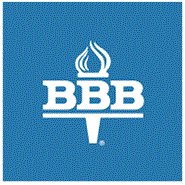 Better Business Bureau
We have an A+ rating with the BBB.
4Life's positive impact on the world
4Life ECO
Aquatic efforts to be eco friendly
You are trying to view a MyShop page. Please log out in order to view this website.