Ingredients:

1 packet RioVida Stix

2 cups salad greens

1 tomato

1 small guava

50g cucumber

Grated cheddar cheese

1 tablespoon olive oil
Directions:

Whisk RioVida Stix powder with olive oil to make dressing.

Dice cucumber, tomato and guava.

Add salad greens and toss to combine.

Top with RioVida Stix dressing and cheddar cheese.

Enjoy!
4Life RioVida Stix™® contains 600mg 4Life Transfer Factor™ and a combination of super fruits such as acai, pomegranate, purple carrot, grape seed extract, blueberry, elderberry and purple grape for antioxidant support. Additional electrolytes aids in total body hydration.
---
Salad RioVida Stix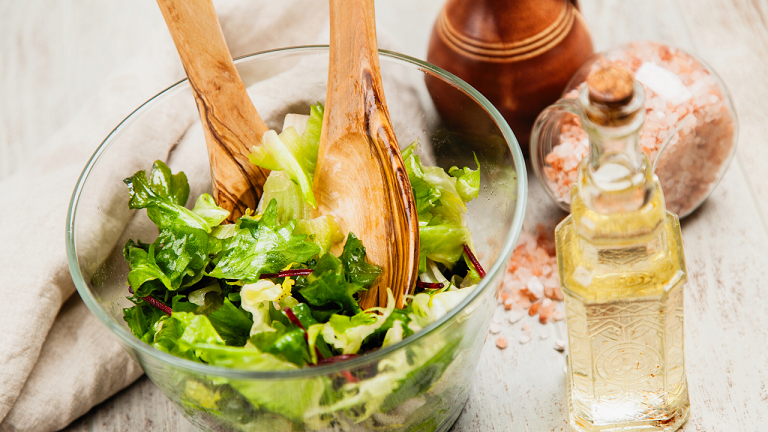 Bahan-bahan:

Arahan:

Campur serbuk RioVida Stix dengan minyak zaitun untuk membuat kuah salad.

Potong timun, tomato dan jambu batu kepada bentuk dadu.

Tambah sayur campuran dan gaulkan.

Tambah kuah Riovida Stix dan keju cheddar.

Hidangkan!
4Life RioVida Stix™® mengandungi 600mg 4Life Transfer Factor™ dan campuran super fruit dari acai, buah delima, lobak ungu, ekstrak biji anggur, beri biru, elderberi dan anggur ungu untuk sokongan antioksida. Ia juga mengandungi elektrolit untuk hidrasi seluruh badan.