It's the most wonderful time of the year, and the best time to give the gift of vibrant health to a friend or loved one! However, searching for that perfect gift can sometimes be challenging and stressful.

So, this year we are making it easy for you. Our team of nutritionists has handpicked a few outstanding products that will suit everyone on your list; from the wellness guru to the beauty-obsessed.

---
For the Wellness Guru
Maintain balance and calmness with 4Life Tri-Factor Formula and RioVida Juice.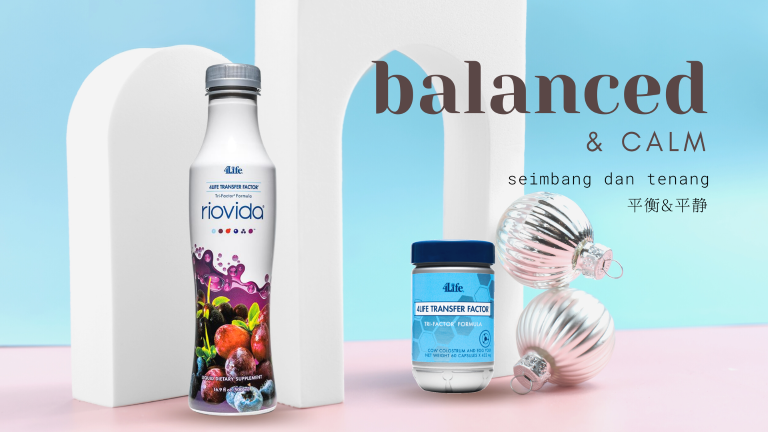 HOW DO THEY WORK?

Transfer Factor bioactive peptides and amino acids extracted from cow colostrum and chicken egg yolks help keep your immune system in balance and body in harmony.

Antioxidant-rich superfruits in Riovida Juice help neutralize free radicals from the environment and within the body, keeping your body cells healthy and vibrant.

Take two capsules 4Life Tri-Factor Formula and 30mL Riovida Juice each day.
---
For the Beauty on-the-Go
Add 4Life Transfer Factor Collagen and Riovida Stix to your daily skincare routine and let your inner radiance and beauty shine!
HOW DO THEY WORK?

Type 1 hydrolyzed fish collagen in 4Life Transfer Factor Collagen nourishes and replenishes your body's collagen levels, making sure your skin, hair and nails stay beautiful, healthy and strong.

The blend of antioxidant-rich superfruits combined with electrolytes in RioVida Stix is designed to deeply hydrate and energize your body, keeping skin cells plump and youthful for glowing complexion.

Mix one packet 4Life Transfer Factor Collagen & one packet Riovida Stix with 240mL water and enjoy!
---
For the Adventurer
Ignite your passion for adventure with Energy Go Stix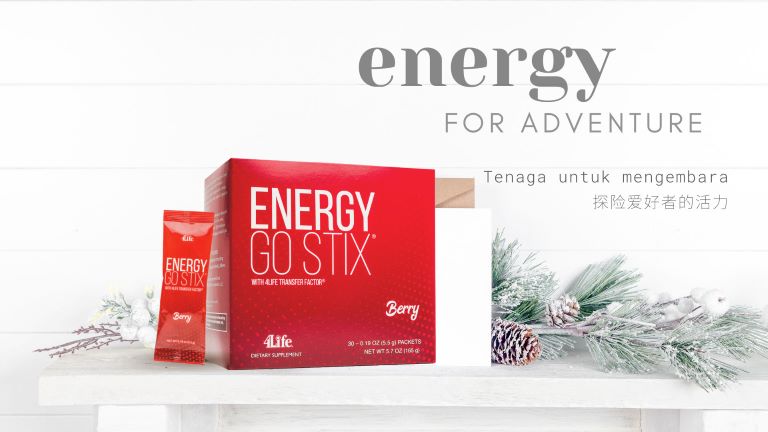 HOW DOES IT WORK?

Energizing ingredients such as guarana, green tea, yerba mate and amino acids in Energy Go Stix will keep you fresh, alert and going all day. You can definitely count on Energy Go Stix to bring you further!

Mix one packet of Energy Go Stix Mixed Berry or Pink Lemonade in 240mL water.
---
For the Diet-Conscious
Nourish your body and unleash its full potential with NutraStart
HOW DOES IT WORK?

NutraStart contains 22 essential nutrients designed to help your body thrive in any season and occasion. It is high in protein from soy and whey, high in fiber and low in calories and sugar. Flood your body with the nutrition is deserves and feel your best!

In a shaker, mix two scoops NutraStart Vanilla or Chocolate with 240 mL water. Shake until smooth and enjoy!
---
For the Workaholic and Multi-tasker
Optimize your brain and fortify your body with TF RCall and 4Life TF Plus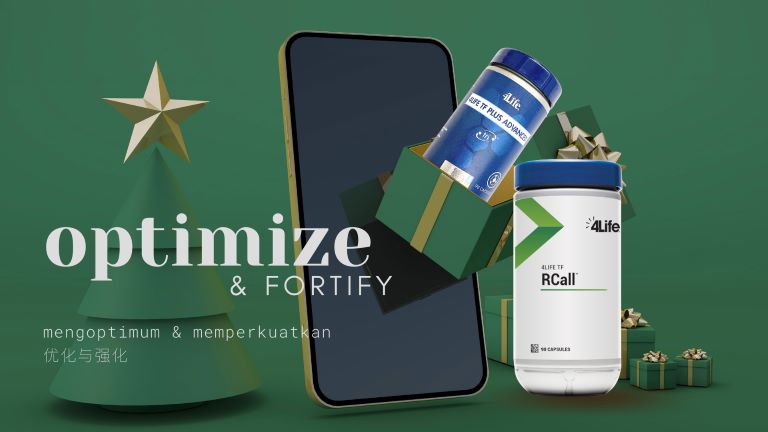 HOW DOES IT WORK?

Specialized herbal ingredients in RCall help optimize memory and learning so you can power through the day with ease and clarity.

4Life Transfer Factor peptides combined with 10 high performing herbs in 4Life TF Plus support your body and immune system to help it function at a higher level.

Take three capsules TF RCall and three capsules 4Life TF Plus each day.
---
For the Nocturnal Person / Night Owl
Rejuvenate and renew with 4Life Tri-Factor Formula and Renuvo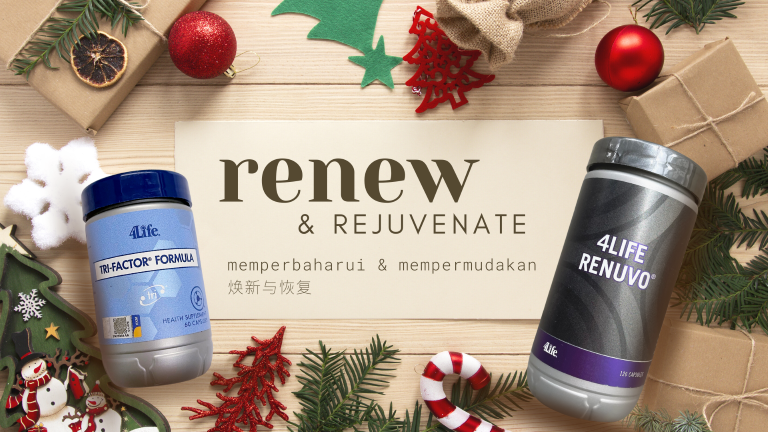 HOW DO THEY WORK?

Transfer Factor bioactive peptides and protein in 4Life Tri-Factor Formula support the immune system to bring it back to a balanced state.

Special adaptogenic herbs in Renuvo work together to rejuvenate the body for greater fitness and strength.

Take two capsules 4Life Tri-Factor Formula and two capsules Renuvo each day.
---
For the Keep-fit Enthusiast
Build muscle, burn calories and achieve your ideal body weight with Pro-TF and BRN.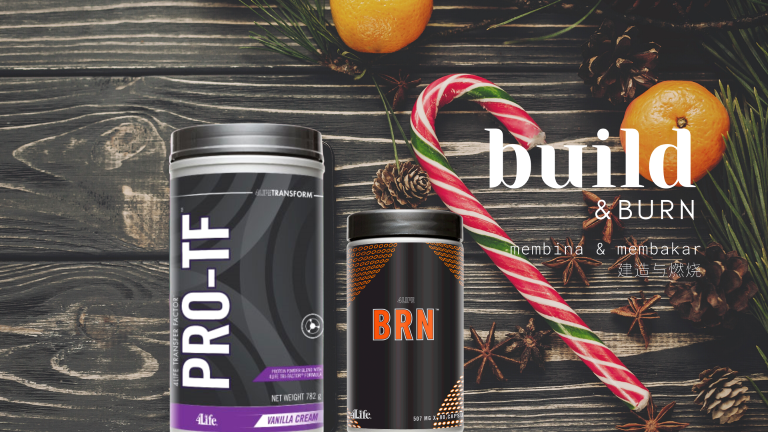 HOW DO THEY WORK?

Ultra-absorbable, extensively hydrolyzed protein from egg white and whey in Pro-TF helps you achieve a leaner and stronger body.

The thermogenic blend of botanicals in BRN burns body fat to support body weight reduction. It also improves energy and metabolism.

The synergistic effect of Pro-TF and BRN gives your real result and makes body transformation a reality.

Mix one scoop Pro-TF with 240mL of cold water and shake vigorously in a shaker. Consume two or more servings per day. On exercise day: Consume one or more servings, 15 - 30 minutes before exercise and another one or more servings within 30 minutes of completing your exercise.
Take four capsules BRN before meal.
---
We hope you will find something special for everyone on your list. Thank you for dedicating yourself to our mission of transforming lives and sharing optimal health and vitality. Wishing everyone joyful well-being this holiday season.